Services - General Maintenance
30K – 60K – 90K Mile Services
Your vehicle represents a big financial investment, so you want to do what it takes to make sure your car or truck gives you long-lasting performance and reliability. One of the best ways to do that is to follow your manufacturer's recommended maintenance services. These maintenance services have scheduled intervals based on mileage, such as 30,000 miles, 60,000 miles or 90,000 miles. The services recommended for each of these scheduled intervals vary by mileage and manufacturer.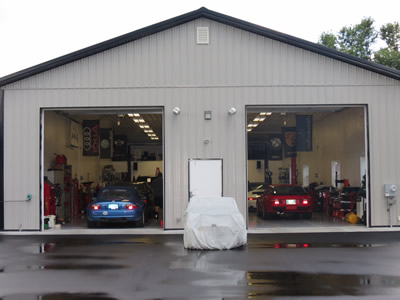 Rudy's European Motorcars has the specifications on your specific vehicle's factory recommended services! Plus, you don't have to rely on your local dealership to perform these services for you. Rudy's has the expertise and equipment to maintain your vehicle so you can keep your New Vehicle Warranty or Extended Warranty intact!
Unless otherwise instructed, we use factory authorized maintenance parts. Yes, they may cost more than aftermarket parts, but factory authorized parts provide you with the peace of mind that your car is using the parts as specified by your manufacturer.
The following lists are some of the maintenance services that may be included in a factory recommended maintenance service:
Inspection and service of:
Drive belts
Engine coolant / anti-freeze
PCV filter (if equipped)
Vapor lines
Brake lines and cables
Coolant hoses and connections
Battery and terminals
Transmission fluid
Fuel lines
Valve adjustment
Timing belt (additional charge for some vehicles)
Differential fluid
Brake system
Suspension system
Exhaust system
Struts and shocks
Ignition wires
Steering system
CV axle boots and joints
Engine cooling fan
Fluid levels (add or advise)
Tire wear and pressure
Bosch Wiper blades
Replace:
Engine oil
Spark plugs (platinum additional)
Air filter
Valve cover gasket
Engine anti-freeze
Transmission fluid
Brake fluid
Washer fluid
Oil drain plug seal
Most people know that they should get their car or truck's oil changed every 6 to 12 months or 6,000 to 15,000 miles depending on your car's manufacturer's recommendations. Oil and filter change service is important and should not be skipped.
BUT – did you know that your vehicle also has many other vital fluids that it depends on for performance, safety and reliability? These vital fluids also need to be changed at a regular schedule.
Bring your car of truck to Rudy's European Motorcars and our expert auto repair technicians can perform the following vital fluid exchange services on your European automobile. Avoid costly repairs down the road by staying on top of your fluid flush services!
Vital Fluid Flush Services
Brake Fluid Flush – every 2 years or 30,000 miles
Without this service you can experience:
Dangerous increase in stopping distance
Failure of the ABC control assemblies
Failure of the master cylinders
Caliper pistol failure
Rotor damage from overheating
Premature wear of the brake pads
Cooling System Flush – every 2 years or 30,000 miles
Without this service you can experience:
Damage to the water pump
Corrosion in the radiator
Corrosion of the heater core
Head gasket leaks
Complete engine failure
Power Steering Fluid Flush – every 3 years or 30,000 miles
Without this service you can experience:
Leaks
A loss of steering assist (if it occurs without warning, it can cause an accident)
Shortened power steering pump life
Steering gear failure
Transmission Fluid Flush – every 2 years or 30,000 miles
Without this service you can experience:
Rough or erratic shifting
Complete transmission failure
Don't Wait Till It's Too Late
Many repairs and failures we see on vehicles could've been easily prevented if the vehicle had been maintained as recommended by the manufacturer. A little investment now in your scheduled maintenance services could save you thousands of dollars in the future.
If you are unsure of what maintenance services your car or truck are due for, just bring it in to Rudy's. Recommended services will vary by make, model, mileage and driving habits. Our professional auto repair mechanics will be able to give your their expert recommendations.